About us
Understanding how our clients work is at the heart of everything that DigitalVIDA does. The better we understand your business, the better the candidates we can find for you.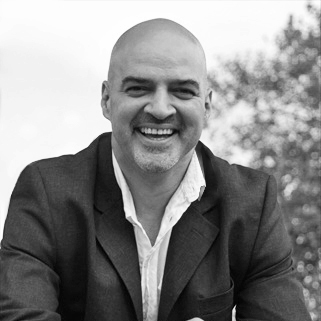 James Costabharji has been in the recruitment business for over 20 years, of which the last ten have been exclusively in the digital sector. He heads up the team at DigitalVIDA and ensures that all our clients receive a highly personal, professional service.
DigitalVIDA invests time in knowing our clients businesses, thereby ensuring that the candidates we put forward are both technically capable of doing the job but are also a good cultural fit.
"We've worked with DigitalVIDA for a number of years and they've consistently provided us with the talent we need both to fill short-term and permanent posts. DigitalVIDA's been able to understand the complex needs we have in our organisation both in terms of core skillsets as well as softer skills required to work within our organisation"
Quick response, reliability and a real understanding of what is needed are just some of the reasons we will work with James again and again

Christian Ruland

Co Founder at Sonikkusound

James finds real quality and won't waste your time with the wrong candidates. And unlike so many who claim to be expert in his space - he really understand digital.

Teresa Pendlebury

Digital Media Consultant at Angel Investor

James is the only recruitment professional I have come across who I genuinely see as a vital strategic partner in the success of my business

Kate Cooper

Global Strategy Partner at Good Rebels & Different Spin

James is hands down the best recruiter I've ever worked with. He has in-depth knowledge of disciplines across digital. James takes the time to understand a company's business needs, as well as its culture, in order to find the best fit for both the client and the candidate.

John LaMarca

Consumer Marketing and Business Director at Haymarket
Whether you're a client or a candidate, we offer and exceptional level of service.
Why not give us a call?
+44(0)7837 685923